Article number:
12462-R
Availability:

In stock

(4)
Qualifies for Free UPS GROUND Shipping* on orders over $50 Use code: GROUND50 at checkout
(Not applicable on 2nd Day, Next Day Air or Sale items. Buyer is responsible for additional charges.) * See Shipping & Returns page for details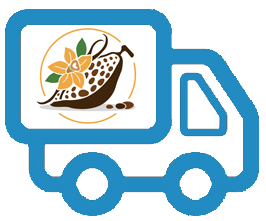 Nonpareils are perfect for adding color and texture to any dessert.
Product Ingredients:
Sugar, cornstarch, confectioner's glaze, and carnauba wax.
Store in cool, dry place. Avoid temperatures, humidity, sunlight, chemicals, and strong odors.
Storage Conditions:
Minimum Storage Temp: 45F
Maximum Storage Temp: 72F
To ensure freshness and shelf life, this product must stay within the temperature requirements.
Application:
Decorate cakes, cookies, doughnuts, ice cream, pies and general desserts.
Repackaged by The Pastry Depot.