Article number:
PS00536
Availability:

In stock

(2)
Qualifies for Free UPS GROUND
On orders over $50 Use code: GROUND50 at checkout (Not applicable on 2nd Day, Next Day Air or Sale items) See details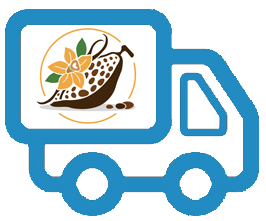 DETAILS
Ingredients: Cherries, Water, *Sugar, Glycerin, *Glucose, *Food Starch, Citric Acid, *Natural Flavor, Citrus Extract.
Allergens: None.
Storage: Unopened, Refrigerated (34°F-36°F): 6 Months
Opened, Refrigerated (34°F-36°F): 3 Weeks
Uses: This cherry filling is the perfect filling for pies, Danishes, layer cakes, cupcakes, and turnovers. This starch-based filling is high in fruit and low in sugar. It maintains stability through freeze/thaw cycles and is well suited for baking applications.

Tips & Handling
Product will retain quality for 6 months unopened and refrigerated (34°F-36°F) and 3 weeks opened and refrigerated.