FAQ
Why didn't I receive Free ground shipping and a percentage discount on the products on sale?
You can only receive one discount per order, whether it is a discount on sale items or discounted Free ground shipping.
Why didn't I receive Free Overnight shipping when I used the free shipping code "GROUND50"?
Currently due to a website limitation, when entering the free shipping code it displays all shipping methods as being "Free", however only Ground shipping will be used in conjunction with the discount code offer.  If you select items that require a faster shipping method, please do not use the discount code and select your desired shipping method.  Please refer to our shipping policy.
USPS ESTIMATED SHIPPING MAP FOR PRIORITY MAIL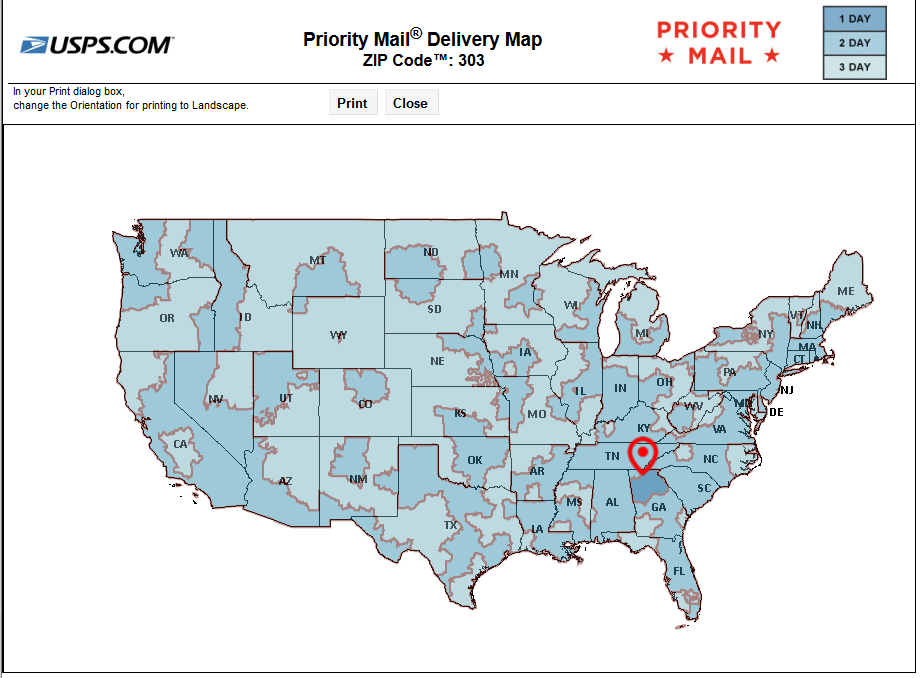 UPS ESTIMATED SHIPPING MAP FOR GROUND MAIL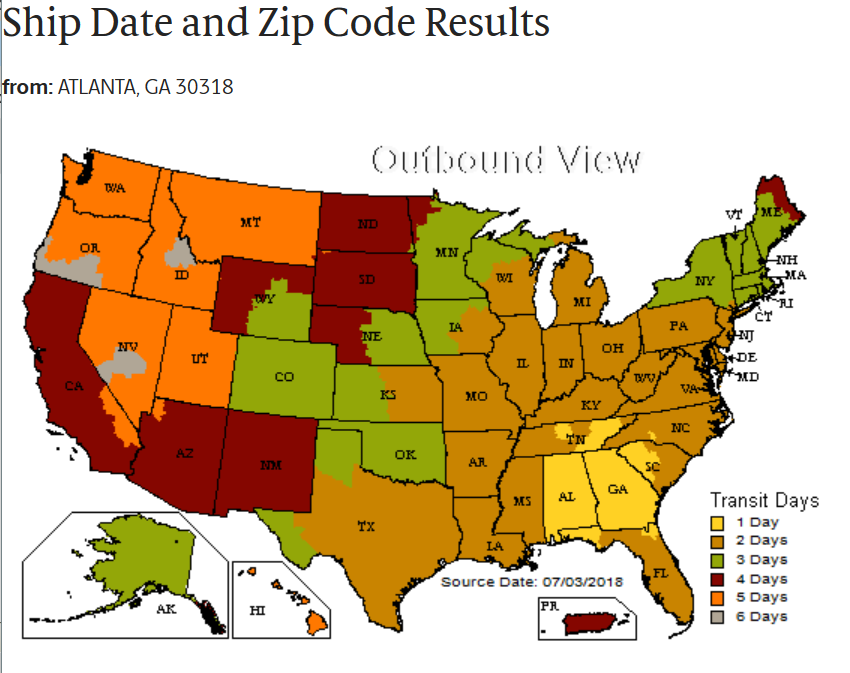 *** These shipping times are only estimates provided by the shipping carrier, other factors can preclude these delivery estimates from the carriers such as weather and mechanical problems and should only be taken as an estimate.  The Pastry Depot is not held responsible for any deviations from the estimated delivery times.